Skip to Main Content
It looks like you're using Internet Explorer 11 or older. This website works best with modern browsers such as the latest versions of Chrome, Firefox, Safari, and Edge. If you continue with this browser, you may see unexpected results.
Contents
INTERNATIONAL LAW RESEARCH GUIDE:
Introduction
This guide includes links to many of the best websites for finding information about international law. It provides a basic definition of international law and covers both private and public international law..

This research guide also describes how to find books and articles on international law and provides links to some of the best international law research guides published by other scholars.

If you have any questions on your research:
. . .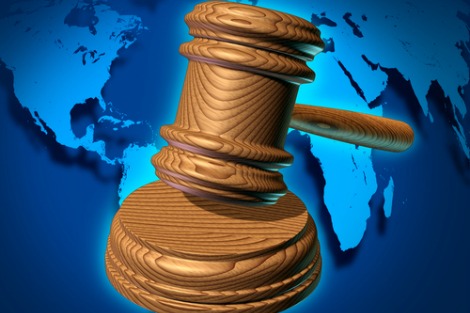 Research Help
If you have any questions on your research stop by the Reference Desk and ask a Librarian, or e-mail Vincent Moyer , Int'l & Foreign Law Librarian and make an appointment to discuss your research.
Subject Specialists
Vince Moyer